Lower Manhattan and Jersey City skylines from New Jersey.
From a distance One World Trade Center (nearing completion) is clearly the tallest building in the neighborhood.
 
The large boxy building on the left is 30 Hudson Street (aka Goldman Sachs Tower) located in Jersey City. Just to the right of GST is One World Trade Center which looks less impossing due to its greater distance.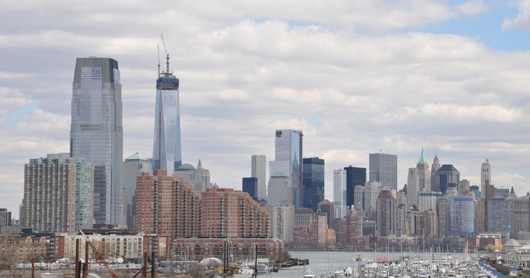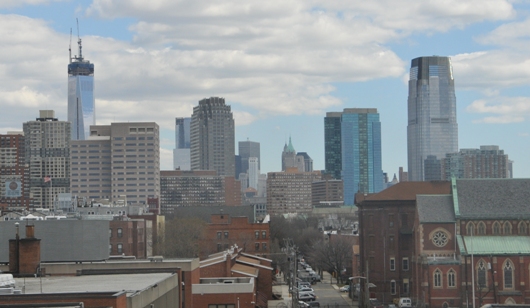 This Jersey City skyline photo includes 30 Hudson Street (at 781 ft, it's the tallest building in New Jersey).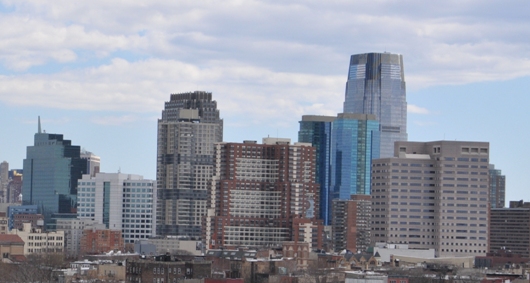 Panorama.