Philadelphia skyline from the Vine Street Expressway.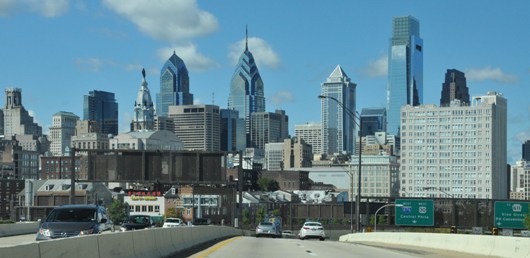 Philadelphia City Hall, designed in the Second Empire style, is the world's tallest masonary building.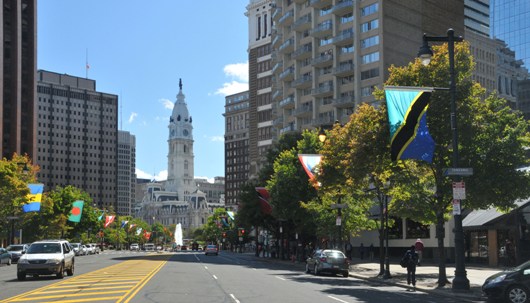 Cathedral Basilica of Saints Peter and Paul.
 
Arch Street Presbyterian Church.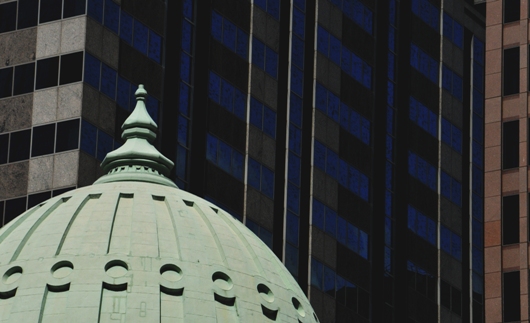 Three Logan Square (left) and Comcast Center (right).
 
Comcastic clouds.
 
Comcast confusion.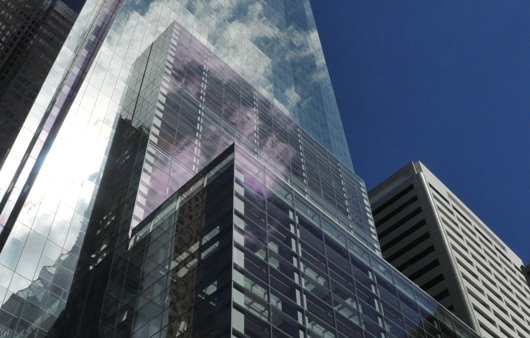 It didn't look exactly like this.
 
Comcast Center lobby with its giant screensaver.