Crown of One World Trade Center.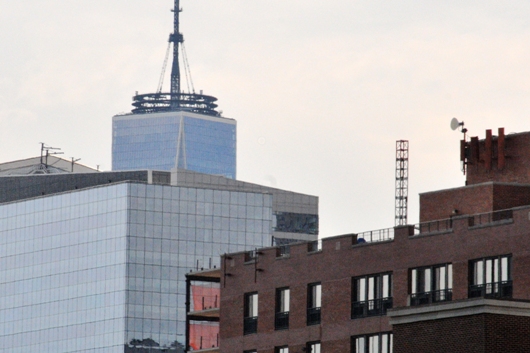 Jersey City high rises obscure much of Lower Manhattan. Jersey City Urby (tallest building on the right) provides some unusual architecture. It will be quite a sight when all three towers are complete.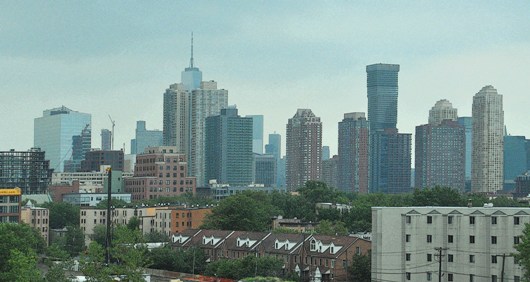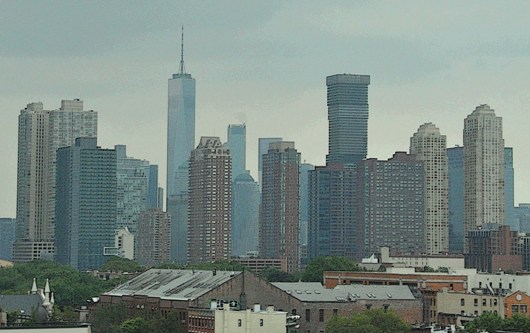 Hackensack University Medical Center.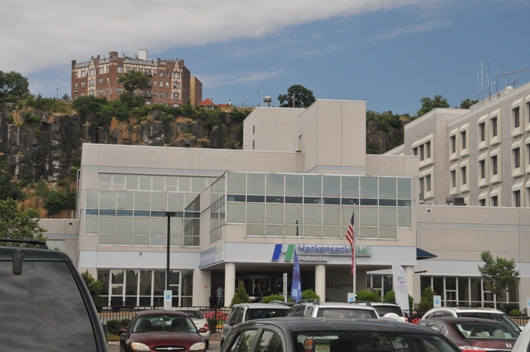 Hudson Yards.
Hoboken River Walk.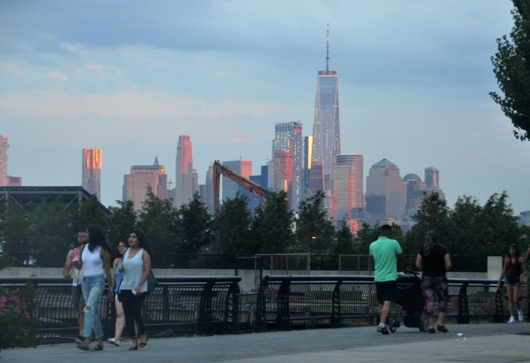 Leaving New York City.