Skid marks.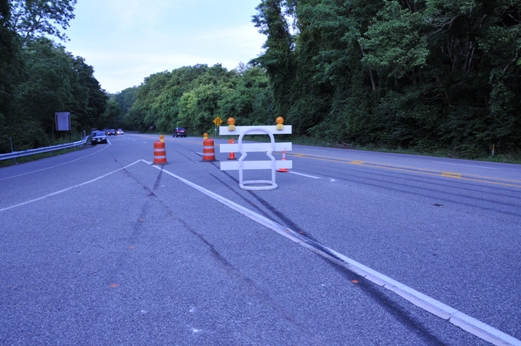 Car's path into the woods.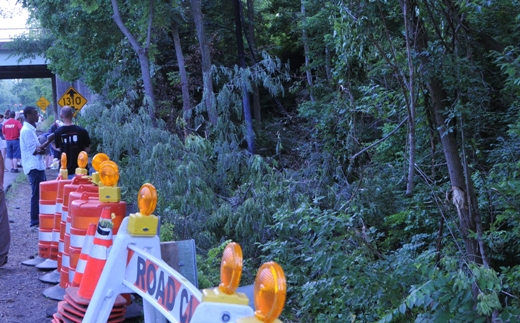 Memorial.
 
People gather at site.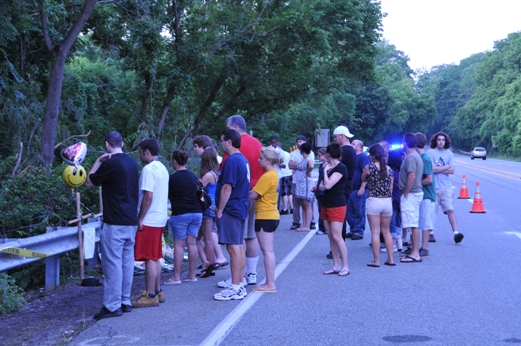 My competition.
 
According to the local papers Ryan Dunn had more than twice the legal limit of alcohol in his system and was driving up to 140 mph. The road, while straight, is dark at night and goes through a woods populated by deer. Not ideal, even for a more pedestrian kind of speeding.