Flanders Hotel as seen from the route 52 ($400 million) causeway bridge. I'm sure the traffic flow is much improved, but the two drawbridges were much more interesting and picturesque.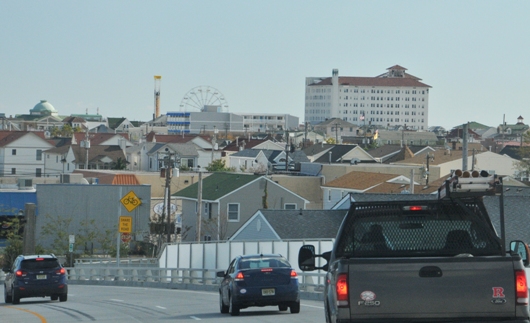 Flanders Hotel suite with ocean view. If I had it to do over again, I would choose a southern or western exposure due to the not so attractive amusement park on the ocean side.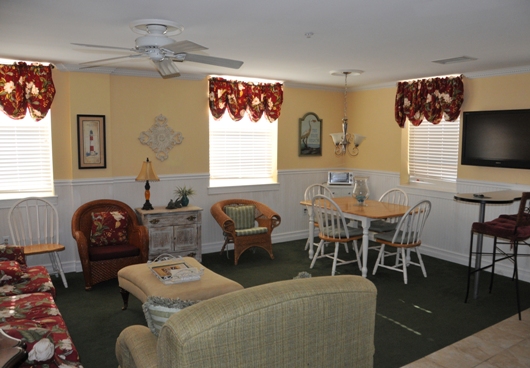 Beach view of the Flanders Hotel (tallest building in photo). The Flanders was built in 1923 and is named after the American Cemetery in Belgium. Manco & Manco Pizza's 12th Street location can be seen left of center beyond the dunes.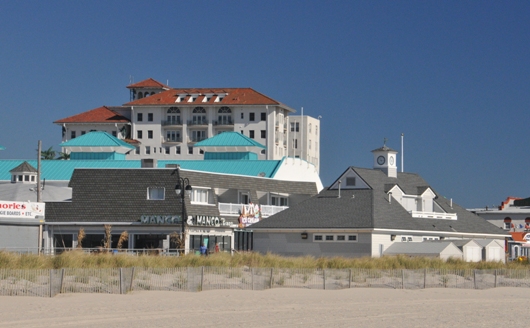 Front of the Ocean City Music Pier. I don't know anyone in this photo including the woman smiling at me.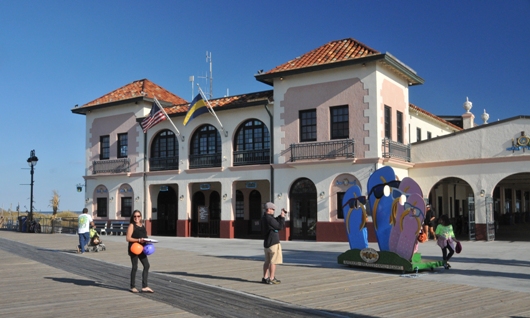 Looking north toward the Ocean City Music Pier.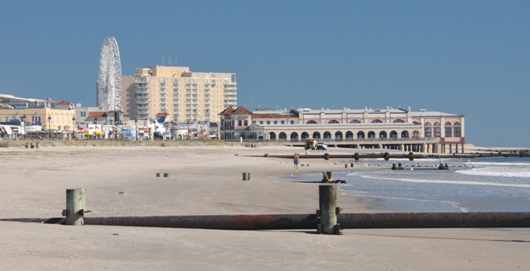 Ocean City Beach Patrol building.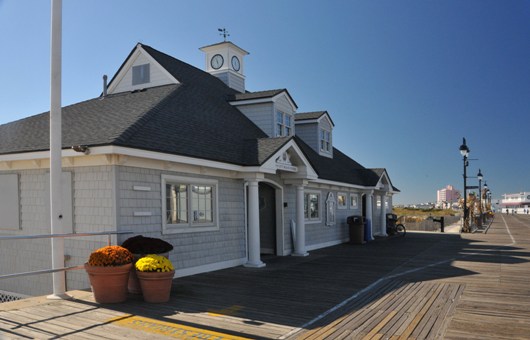 14th Street Fishing Pier, Ocean City, NJ.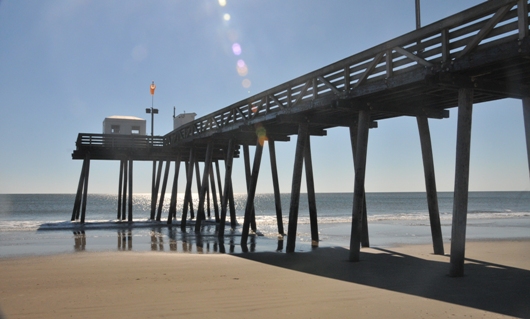 Port-O-Call Hotel, Ocean City, NJ. A nice place for an off-season breakfast. This hotel is located a block north of the site where the four-masted sailing barque Sindia ran aground on December 15, 1901. Nothing remains visible today, but I remember remnants on the beach and in the water when I was a kid.