Westbound on the Pennsylvania Turnpike.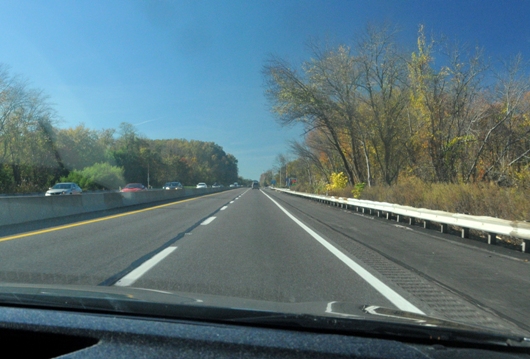 Tractor tanker on PATP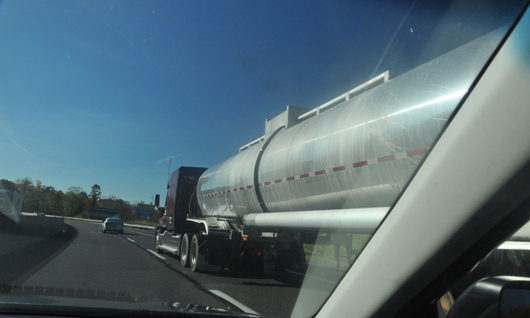 Fall colors on northbound Interstate 176.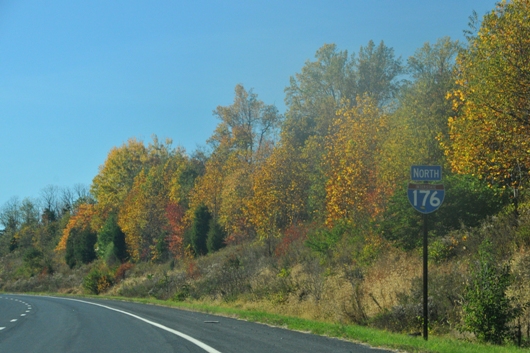 Start to the climb up the south face of Blue Mountain on PA 183.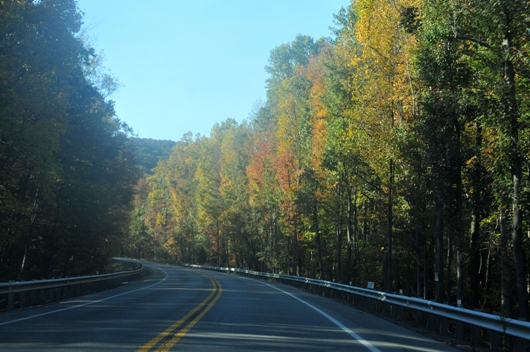 Descending the north face of Blue Mountain on PA 183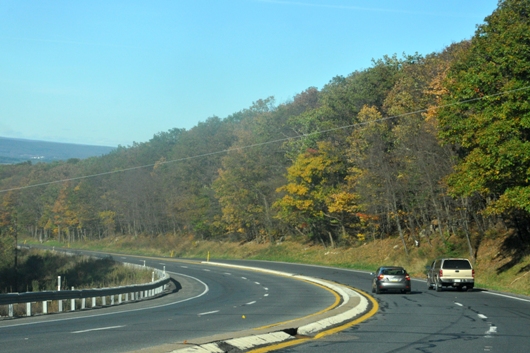 Gordon Nagle Trail goes from Cressona to Pottsville.
Why would one drive to Pottsville?  To join the Molly Maguires? To research John O'Hara?
To dine at the Pottsville  Club? (You're too late, it's closed.)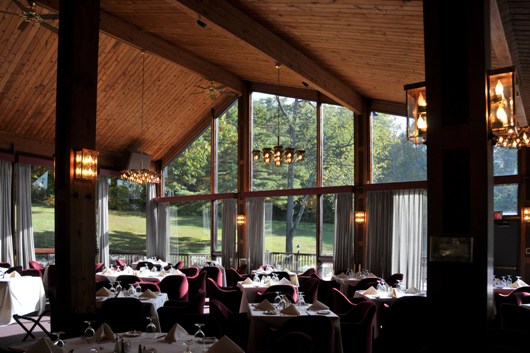 Or maybe to get some brew at Yuengling's  Brewery (America's oldest)?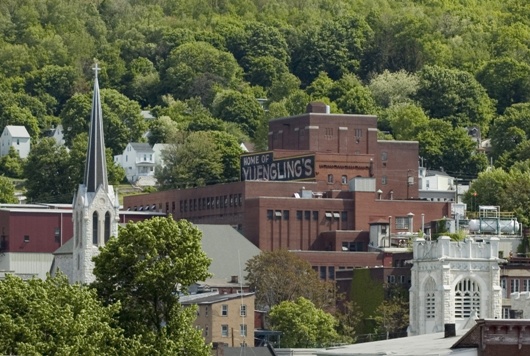 The  last two photos were not taken on my most recent visit to Pottsville. The above photo makes me think that a fall version of Yuengling's resting at the base of Sharp Mountain would work well.