The Lipstick Building reflects light from nearby star.

 
It's a short walk from 2nd Avenue and 53rd Street to The Campanile Apartments (far left) at 450 East 52nd Street. Greta Garbo lived in an apartment on the fifth floor of this building from 1953 until her death in 1990.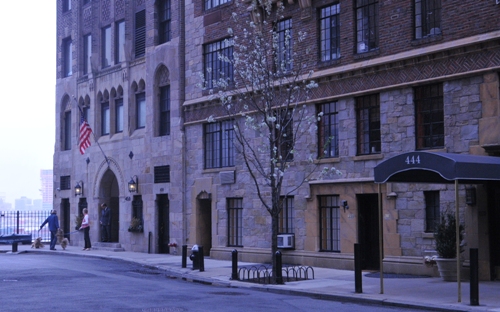 Front entrance at Greta Garbo's Manhattan apartment building (The Campanile Apartments).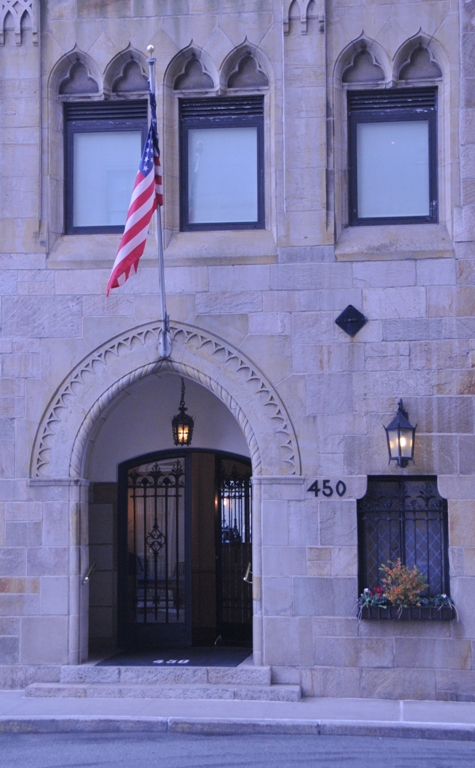 On the way back fog moves in from the East River and the Lipstick Building looks different.